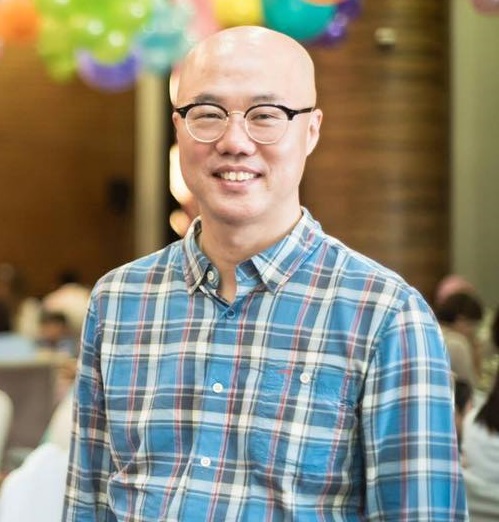 Message From our President
Welcome to the Institute for Dynamic English Advancement (IDEA). I hope that you will find this Website useful as you explore and learn about our Institute.
IDEA has a vision of enhancing the English language skills of our students within a caring and dynamic learning environment. Our primary mission is to provide effective and innovative approaches to achieve English language proficiency in a fun-filled environment.
At IDEA, we are continually introducing relevant programs and meaningful learning activities that will contribute to the holistic development of our students. In the delivery of quality educational services, we will place premium on our thrust of "Enhancing English Language Skills in a Fun-Filled Environment".
With the active participation of competent and caring faculty and staff, the Institute, under my leadership, is determined to develop innovative and creative ways where students can apply and exercise the English language in practical and meaningful interaction with other English-speaking persons.
"Live and study in comfort and convenience, as our academy/hotel is smack in the middle of the bustling metro and the quiet suburbs. It is only minutes away from the airport and other commercial and recreational establishments."
"We provide excellent tutelage from all of our teachers. We have qualified Filipino teachers, as well as native speakers, who are dedicated to giving first-rate lessons that are sure to stimulate the mind of our learners".
"IDEA is not just about teaching, it is about a unique adventure that will let you experience more, have more and be more. Our teachers are not just a teachers, but also a part of our IDEA Family Experience."
"Being part of this company has been a great honor. This is an industry wherein you can really improve how you communicate with different kinds of people. From the management, teachers and students. For 7 years, every camp I encounter different people and learn from them as well. i say, this company always have a great IDEA every camp."
"It's been 4 years since I first started in the ESL industry. I've been into several ESL companies as well, and what keeps me coming back to this company is that, it helps me grow as a person. They don't just Foster the academic aspect of the students but also the individuality of every employee. On the other hand, I've also experienced things that i don't think I will be able to experience in other English camp. We went to different places which I think I might not be able to go if I was in other company. I'm truly grateful to the company for the opportunities they've given me."
"I am proud of being a part of IDEA for the past 6 years or 13 camps. Since I joined IDEA I have had a lot of chances to build up myself and developed my skills. I have been fortunate to be surrounded by great and amazing people who helped me to enriched my knowledge and ability. IDEA is a company that support and believes in their staffs and employees, and i'm glad to be part of this splendid team and hope to continuously grow more with them in the near future."
"Working here made me realize that teaching is not an easy job. It is hard but it'll give you joy and pleasure also. You will have a chance to get closer to the students as a teachers to guide them, and also as a friend whom they can share their experience with. I don't regret spending my early years as an ESL teacher here, this place made me understand more things in life and made me grow as a person."
"I had a great time at IDEA/Phil's Camp. Thanks to their friendly teachers, helpful staff, and awesome students. That was a wonderful life changing experience that helped me become more confident in myself. Teaching English as a Second Language to Korean students in camp was my first job and that was the best. As i have many good memories, I think that I will be happy to return."
"Teaching and living with my foreign/Korean students was both rewarding and life changing. It's like going on vacation and earning at the same time! Every camp is a learning opportunity for both teachers and students. the exchange of culture is a valuable and unforgettable experience."
Get ready for the biggest Camp revolution of the year, combining innovation as well as tradition.